ABOUT BETCA
Big in precast concrete
Betca nv is active in the construction sector as a manufacturer of reinforced precast and prestressed concrete structures. Our customer base consists mainly of major contractors in the Benelux. Thanks to our drive and specialisation in custom-made solutions, we enjoy a solid reputation that we have built up over the years. Each project is followed up carefully and in detail, starting with a preliminary study and ending with the ultimate installation on site.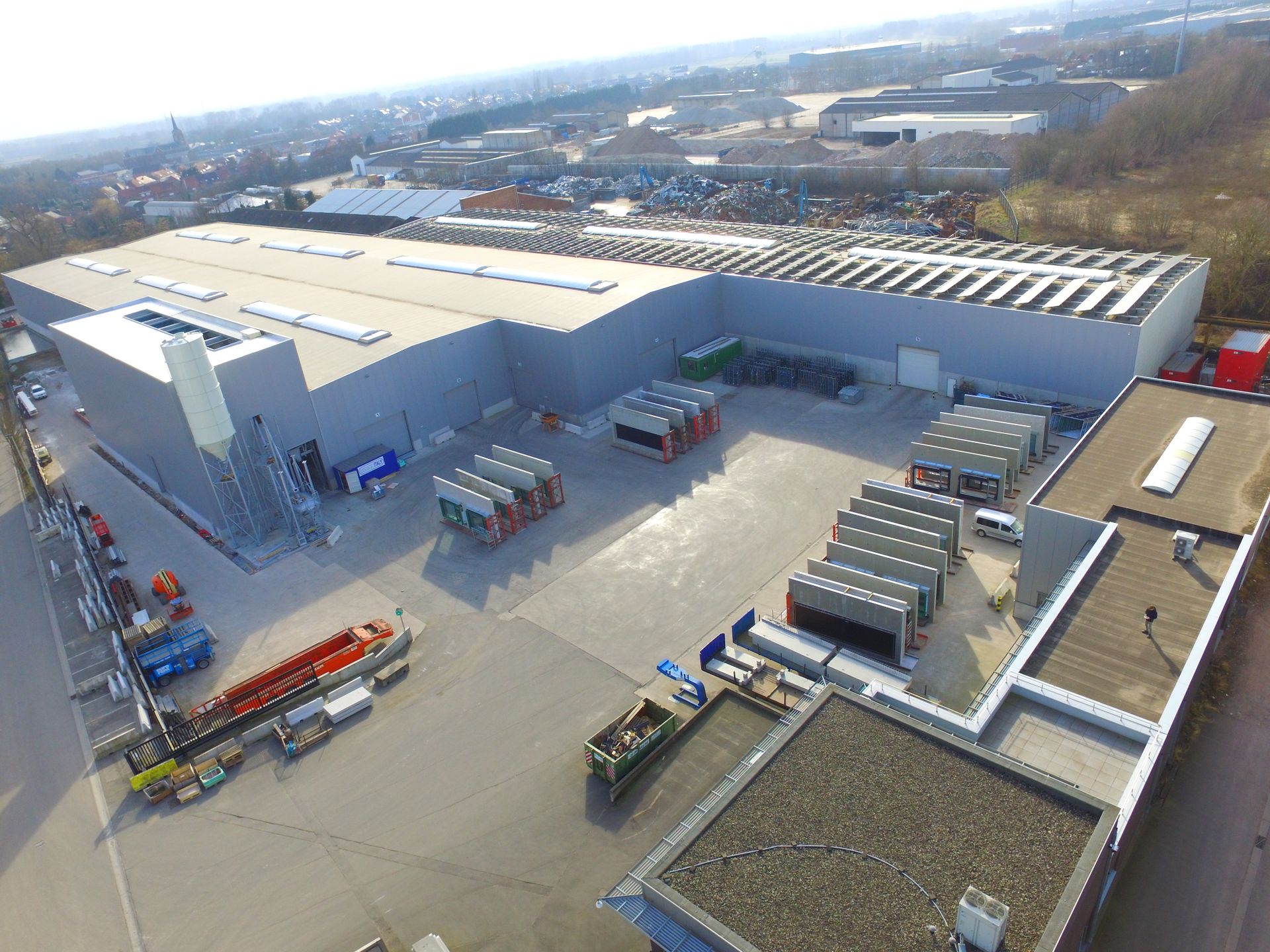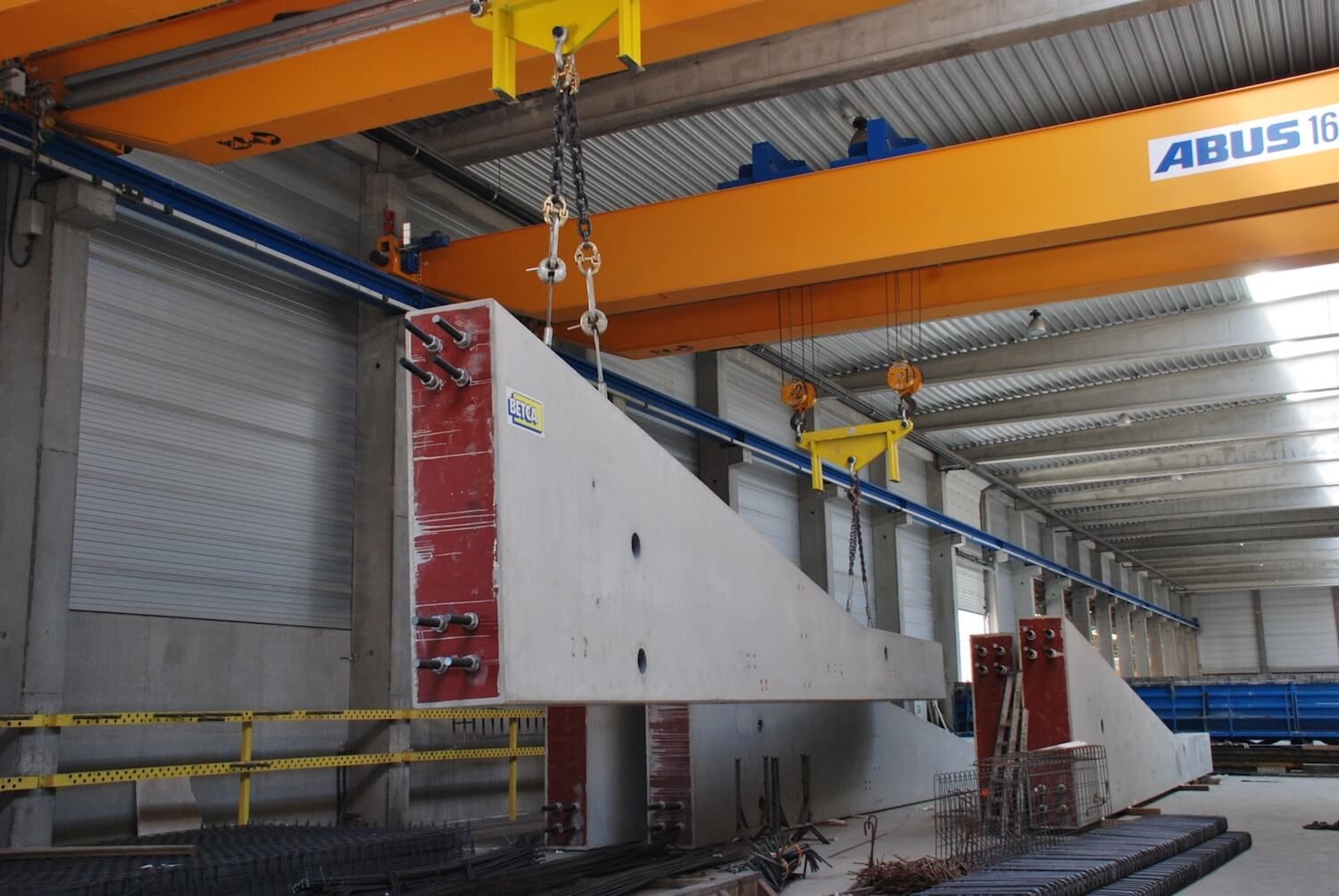 Sustainable approach in new production halls
Betca was founded in the 1970s and as a result of reasoned investment, Betca systematically grew into a loyal partner of major contractors in the Benelux. Thus, we have completely new production halls, have recently started offering a wider product range such as prestressed structures, and manufacture our own high-quality concrete with a brand-new concrete plant. All this is an endorsement of our ambition.
Besides Betca, we have another company under our roof, namely Rupelstaal nv, which acts as an iron plant. Cutting, bending and welding is the core business there.
Corporate social responsibility is a fact that we have been concerned with for some time. In the past, Betca invested in 3,500 square metres of solar panels. All the energy we generate at its peak is enough to be completely self-sufficient.
CUTTING AND BENDING PLANT
Rupelstaal​​​​​​​
Betca has its own cutting and bending department, namely Rupelstaal nv. It processes reinforcing baskets to size and in turn delivers them to the precast department. Since we manufacture our reinforcing baskets internally, this generates additional flexibility since the iron processing department can adapt to the precast department at any time. This efficient cooperation obviously speeds up the production process sublimely.
​​​​​​​
Rupelstaal not only works for Betca, but also produces for third parties. Flexible planning ensures that we can always deliver at relatively short notice.